Is Travel Insurance Necessary
Updated: Nov 19, 2019
If you are a vacationer, seeking eccentricity or an empty nester seeking a truly unique and thrilling experience; at across N abroad Travel (www.acrossNabroadTravel.com), those services along with many others may be provided to you. Guaranteeing excellent customer service is most certainly a pillar in my travel agency's provisions. Being an avid traveler myself, visiting numerous destinations both domestically as well as internationally, I know the importance of travel insurance particularly in the political, hurricane, and terrorist climate today and I believe we should take a journey down the road and speak on a few key factors pertinent in exploring. What good would I be as your travel agent if I didn't take the necessary steps to provide you with all information regarding travel; allowing you an informed opportunity to book and successfully visit your dream destination? Herein I'll discuss four topics you may not have known about travel insurance from a pin to an anchor.
Do we really need travel insurance?
Firstly, let me define travel insurance so you are made aware of what we are discussing in great length. According to "Investopedia"(n.d.) , travel insurance is "an insurance product designed to cover the costs and losses, and reduce risk associated with, unexpected events you might incur while traveling." Now what does that mean you may be wondering, in lay man's terms, its coverage and protection provided for you during travel, simple eh? Now the question is, is it really needed? Forbes online covered an article wherein Geoffrey Morrison , after experiencing a less than adventurous ordeal deemed it totally worth it! Of course, it all depends on what happens during your vacation, how you go about seeking the covered amount and you may face uphill battles, he lamented.
Is there a travel insurance app?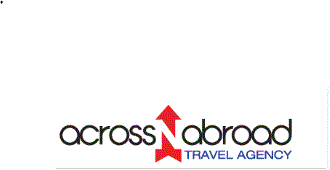 Yes, there are a few out there but those that actually work include the following, one is provided in the United States, Allianz Global Assistance Travel App. Whilst two are Australian based yet accessible nevertheless, Tripwise and Travel Guard. They are all a quick means to an end allowing you to view your policy in the palm of your hand like a true technological savvy traveler.
What does your travel insurance cover?
Truth be told that would be determined by your insurance provider, so speak up ask questions, get informed. I can however shed some light on the usual basic coverages and they include cancellations, medical expenses, evacuations, loss or delays and 24/7. Cancellations typically entail "injury or illness of the insured, reimbursable, travel companion, family member, or business partner, hurricane or natural disaster strikes destination, terrorism or mandatory evacuation of destination, jury duty or military redeployment" among a flurry of other reasons. Loss or delay protection provides coverage for baggage as well as travel delays.
Does my credit card cover travel insurance?
Your credit card is a means of transactions for any kind. Short answer, yes. Credit cards cover most transactions be they online or otherwise, in this case your travel insurance policy. However, I recommend you ask your credit card provider the details of what they offer and compare it to a company like Allianz Global Assistance whose business is to sell travel insurance specifically. And depending on the plan you choose will cover whatever kind of adventure you chose—business or pleasure, cruise or tour, international or domestic. If I had to leave you with one nugget about if travel insurance is necessary, I would yes and always read your confirmation and certificate carefully for specifics about the policy that you've purchased.
So, I hope we covered any lingering questions you may have had regarding travel insurance, its necessity/requirement, its basic coverages and method of payment. Partnering with a provider helps protect your travel plans and valuables when the unexpected happens. If you are interested in speaking with me further on the matter head over to our website at www.acrossNabroadTravel.com and send me a message. Like us on Facebook at facebook.com/acrossNabroadTravel to just say hello.
Sources:
Investopedia "What is 'travel insurance'?" Retrieved from http://www.investopedia.com/terms/t/travel-insurance.asp on September 6, 2017
Morrison G. March 26, 2016. Retrieved fromhttps://www.forbes.com/sites/geoffreymorrison/2016/03/26/is-travel-insurance-worth-it/3/#6a0a375b623a on September 6,2017
Elliott C. August 14, 2017. These Travel Insurance Apps could save your vacation. Retrieved from http://www.huffingtonpost.com/entry/these-travel-insurance-apps-could-save-your-summer_us_5991b5b1e4b0ed1f464c0c9b on September 6,2017
"What does your Travel Insurance cover" Retrieved from http://www.travelinsurancereview.net/beginners-guide/coverage/ on September 6, 2017.
#travel #safety #passport #injury #canceledflight #airline #domestictravel #internationaltravel